PANDA

– Always Belief Quality
Panda is totally designed to target the spam content sites. Websites which shows up with low quality content frame that get affected by panda. It is dissimilar from the latest penguin update.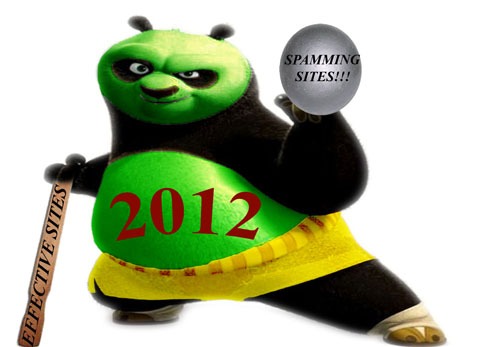 Panda Recovery Suggestions
Every Webpage must exist with diverse tags such as Meta title and description
Never allow to low quality (or) duplicate content to endure in your website
Always keep your Bounce rate and ad to content ratio under control
Web Site load time is much important
Try to increase your Stick rate
Always have quality and good content frame – Have sufficient look at your content's grammar, spellings, source etc
PENGUIN

– Spammer be aware
This Penguin update totally targets the spammers. All spammers are getting affected and pushed out of Google's search engine result page.
Penguin snoops carefully on the Following:
Over optimization is an main objective of penguin to destroy the spammers
Over use of Anchor text un-matching the domain
Blog Spamming and marketing article to numerous sites
In-bound and out-bound link exchange in an aggressive manner
Penguin retrieval ideas:
If you're affected by this latest penguin update, I feel sorry for you. Try to optimize in a good quality manner. It's unpredictable to be in same grade at Google's eye. Seo is on the way to its quality development. We all must give hand for its rise with quality website.
Here are general Do's and Don'ts in this latest SEO weather:
DON'T:
Use attractive content with low quality
Stuff keywords in web site
Over Link using same anchor text
Delete Your Links (unless they are on a de-indexed blog network)
Avoid stuffing footer with content and link
Use landing pages
DO:
Always go for quality content
Try to create content structure with 600+ Words count
Use a large range of anchor text in backlinking to the same page
Optimize pages for more than one keyword phrase
Use good links in link building activities (no anchor text)
Use elderly domains
Remove low quality content from your site
Leave a comment